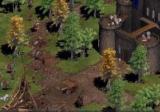 Welcome to Game Reality, for future reference. This site is currently under construction, please be patient! If there are any navigational problems please contact us.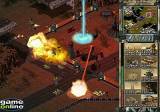 This site will be the place to come the latest gaming news and releases. Critical reviews and previews will be added on all the recent and upcoming games. Screenshots are already progressing, some example can be found on this page. Games downloads; including demos, maps, scenarios, missions and campaigns, patches, trainers, themes and audio and video media. Fuel is currently building a huge cheat section, for any gamers at a loss in their campaign.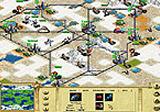 Cheat and strategy submissions are very welcome. I would like some suggestions for cool sites you have come across whilst travelling around the net, your own gaming sites, if good enough, can be added on request.
The multiplayer section will offer the chance to meet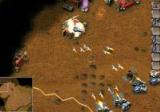 other gamers who want to kick you ass at a Quake deathmatch or to show your efficiency in a TCP/IP game. Java games, quizzes and trivia will be included in the fun stuff section; if you have nothing better to do, have a look around here. Leave your comments, good or otherwise at the guestbook, or you can contact us directly through the allocated form. The site map is the place to look at if you find yourself lost, or you wish to see a complete listing of pages in the site.
Remember: if you have any queries about anything in this site, please contact us...